Seth Grae
President and Chief Executive Officer
Seth Grae leads Lightbridge's efforts to develop and deploy advanced nuclear reactor fuel that will result in more electricity being provided from existing and new reactors, as well as enhanced safety and proliferation resistance, to allow nuclear power to compete and grow internationally as a clean source of base load electricity.
Lightbridge has also advised governments of countries seeking to start nuclear power programs from feasibility studies through procurement and operations. Lightbridge's first major international engagement was to develop the strategic plan—the Roadmap for Success—for commercial nuclear energy for the United Arab Emirates.
Mr. Grae is a member of the Civil Nuclear Trade Advisory Committee (CINTAC) to the U.S. Secretary of Commerce, Nuclear Energy Institute's Board of Directors, American Nuclear Society's Trustees of Nuclear Leadership Council, Working Group on Climate, Nuclear, and Security Affairs of the Council on Strategic Risks, and Board of Directors of the Virginia Nuclear Energy Consortium. He is also a member of the Dean's Advisory Council at the Washington College of Law at American University. He has served as a member of the Nuclear Security Working Group, Nuclear Energy and National Security Coalition, Vice Chair of the Governing Board of the Bulletin of the Atomic Scientists, member of the Board of Directors of the Lawyers Alliance for World Security, and as Co-chair of the American Bar Association's Committee on Arms Control & Disarmament.
Mr. Grae earned a B.A. (cum laude) from Brandeis University, an MBA and an LLM in international law from Georgetown University, and a JD from American University.
Andrey Mushakov, Ph.D.
Executive Vice President, Nuclear Operations
Dr. Mushakov oversees the nuclear fuel technology division of Lightbridge Corporation and is an expert in cost modeling and the economics of the nuclear fuel cycle. He has been with Lightbridge since 2000, and in 2018 was named executive vice president for nuclear operations.
Over the years, he has led a number of strategic initiatives for Lightbridge that have resulted in collaborative agreements and joint development projects relating to Lightbridge's metallic fuel technology. More recently, he oversaw a successful team effort that resulted in two separate voucher awards from the U.S. Department of Energy's GAIN program to support the development of Lightbridge fuel in collaboration with Idaho National Laboratory and Pacific Northwest National Laboratory. The collaborative project under the GAIN Voucher with INL was successfully completed in 2021 and included experiment design for the irradiation of Lightbridge metallic fuel material samples in the Advanced Test Reactor at INL. The collaborative project under the second GAIN Voucher with PNNL is currently underway and includes the demonstration of Lightbridge's nuclear fuel casting process using depleted uranium, a key step in the manufacture of Lightbridge Fuel™.
Dr. Mushakov has been a featured speaker at international conferences and panels on nuclear fuel technology, including the Wharton Energy Conference and the World Nuclear Fuel Cycle Conference.
He earned a Ph.D. in economics from St. Petersburg State University of Economics and Finance, an M.S. degree in management from Hult International Business School, and a B.S. degree in banking and finance from the Financial University under the Government of the Russian Federation.
Larry Goldman, C.P.A.
Chief Financial Officer
Mr. Larry Goldman is a seasoned corporate finance executive with extensive auditing and strong SEC and SOX compliance experience and a proven track record of leading and advising public and private companies through capital markets transactions, international expansion, mergers and acquisitions, an IPO, and other complex financial transactions. Mr. Goldman has been working with Lightbridge since 2006 and serving as our Chief Accounting Officer since 2008.
From 1985 to 2004, Mr. Goldman was an Audit Assurance Partner for Livingston Wachtell & Co., LLP, a NYC CPA firm with over 20 years of assurance, tax and advisory services, including advisory work for a large privately held world-wide manufacturing and distribution company with consolidated annual revenues of approximately $1 billion, as well as working as engagement audit partner auditing public companies. Since September 2004, Mr. Goldman has provided consulting services to numerous public companies on various financial projects and has government contracting accounting experience.
Mr. Goldman has an MS Degree in Taxation from Pace University and Bachelor's Degree in Business Administration with a concentration in Accounting. Mr. Goldman serves on the Chief Financial Officers Committee of the New York State Society of CPAs and is a member of the American Institute of Certified Public Accountants, where he has served on the SEC Practice Committee and on the Management Consulting Committee. He has also been published in the New York CPA Journal.
James Fornof
Vice President, Program Management
Mr. James Fornof is Vice President, Program Management at Lightbridge Corporation, providing leadership, management and oversight of projects, and assisting the company with the implementation of corporate goals and strategic initiatives.
Prior to joining the company in 2018, Mr. Fornof held several senior roles in nuclear projects and operations and power services. He was Director of International Nuclear Operations at Fluor Power Group, a global Fortune 500 firm, where he was responsible for nuclear projects globally, including new build EPC, operating plant capital improvements and decommissioning. He led international nuclear development pursuits in the United Kingdom, Argentina, Poland and Saudi Arabia, including client interface, technology partnering, and supply chain development.
Previously Mr. Fornof was Director of Commercial Operations at BHI Energy | Power Services, a private equity-owned provider of maintenance and modification services to the nuclear, fossil, renewable, petrochemical and government sectors. He led the integration of the commercial process for multiple acquired product lines including maintenance and modification services, rotating equipment maintenance, valve services, I&C-E, steam and combustion turbine, and renewables. This included bid/no-bid determinations, pricing, proposal development and corporate governance.
Mr. Fornof was also Director of Strategic Investment and Manager of Business Development for Nuclear Power Plants at Westinghouse Electric Company, and has held marketing, project management and business development positions with WesDyne International, DQE, OnDemand Energy Solutions, Allegheny Development Corporation and Duquesne Light Company.
Mr. Fornof is a graduate of the Ohio State University, where he received a B.S.M.E. in nuclear engineering. He earned an M.B.A. in finance from Carnegie Mellon University's Tepper School, and conducted post-graduate studies at the Otto Beisheim Graduate School of Management (WHU) in Koblenz, Germany. He is a registered Professional Engineer and a Chartered Financial Analyst.
Scott Holcombe, Ph.D.
Vice President of Engineering
Starting his career as a Nuclear Fuel Performance Engineer at Tennessee Valley Authority, Dr. Holcombe gained extensive experience in assessing fuel integrity, performing manufacturing surveillance for multiple core reloads, and conducting new-fuel receipt activities. He later joined Westinghouse Electric Sweden AB as an Engineer and Fuel Inspector, where he analyzed fuel performance data, authored reports, and conducted pool-side inspections on irradiated fuel assemblies at BWR and PWR nuclear power plants across Europe. As an Engineering Project Manager at Westinghouse, Dr. Holcombe coordinated the technical work to support the successful licensing of a new Westinghouse BWR fuel design at the Leibstadt Nuclear Power Plant in Switzerland.
Dr. Holcombe has been associated with the Institute for Energy Technology (Halden, Norway) since 2010, initially as a Guest Scientist on loan from Westinghouse and later assuming roles such as Researcher, Project Manager, Department Manager, Radiation Protection Officer, and Manager of the OECD Halden Reactor Project. In these capacities, he managed multidisciplinary teams, led nuclear fuel and materials irradiation experiments, and oversaw multi-million-dollar programs and budgets.
Dr. Holcombe returned to the United States and joined Idaho National Laboratory in 2022 as Department Manager of the Fuel Performance, Development, and Qualification Department before joining Lightbridge as Vice President of Engineering in 2023
Dr. Holcombe's military background includes enlisted service in the United States Marine Corps (Reserve) and as an officer in the United States Navy (Reserve). His leadership training includes the United States Navy Direct Commission Officer Indoctrination Course and the United States Marine Corps Officer Candidate School.
Apart from his technical expertise, Dr. Holcombe is fluent in Swedish and has a working knowledge of German. He has received numerous accolades and awards throughout his career, including the Uppsala University / Ångström Academy Innovation Stipendium in 2014 and the EPRI Technology Transfer Award in 2005. His dedication to excellence and leadership has made a significant impact on the field of nuclear engineering and research.
Sherrie Holloway
Controller
Sherrie Holloway is an accounting professional with over 30 years of experience and leadership in a wide variety of corporate accounting functions for both public and private companies, including financial reporting, SEC reporting, monthly closing, external & internal audit, accounts payable, budgeting, reconciliations, restatements and post-merger acquisitions. Ms. Holloway's industry expertise spans 'Big 4' public accounting, energy and natural gas, transportation, and international companies. Ms. Holloway is a member of the U.S. Women in Nuclear, an organization that aims to position the United States for the future of nuclear energy and technology through the advancement of women.
Prior to joining Lightbridge in 2018, Ms. Holloway served as a consultant for 16 years, including 14 years with RGP, formerly known as Resources Global Professionals. As a consultant, Ms. Holloway undertook various sensitive and critical roles on behalf of clients, including as Acting Regional Accounting Manager for both domestic and foreign subsidiaries, as Project Coordinator on a post-merger ERP consolidation, as Project Manager and Team Lead on a post-Oracle implementation for reconciling $3 billion of construction in progress accounts. Ms. Holloway's clients included companies such as Lightbridge Corporation, Leidos, Deltek, The AES Corporation and Metropolitan Washington Airports Authority.
Prior to her consulting experience, Ms. Holloway served as Accounting Manager for CNG International Corporation, a subsidiary of Consolidated Natural Gas Company which was later acquired by Dominion Resources, Inc. Ms. Holloway also worked for Consolidated Natural Gas at their headquarters in Pittsburgh PA as Supervisor, General Accounting and as an Internal Auditor.
Prior to working at Consolidated Natural Gas, Ms. Holloway worked as a Financial Auditor for Price Waterhouse, LLP where she worked on various public and private companies.
Ms. Holloway is a graduate of The Pennsylvania State University where she received a Bachelor of Science in Accounting.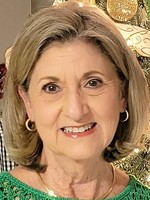 Darla M. Bond
Human Resources Manager
Darla Bond is a Senior International Human Resources Professional, with over 30 years of diverse international human resources experience and leadership in both large corporate environments and small business entities. Since 2011, Darla has provided HR consulting services in all aspects of human resource operations. She is the President and Senior Consultant in her company, HR UNLTD LLC.
Prior to starting her own consulting business, Darla's career included over two decades of human resource service in Insurance and Call Center Operations. Her experience in the call center industry included site operations in the United States, Canada, Latin America, Caribbean, South Africa, India and the Philippines. As Vice-President, Human Resources, she developed and implemented human resources policies, including legal compliance, employee benefits, employee relations, employment practices and procedures, employee communications and employee events.
Throughout her career, Darla has successfully designed HR programs, policies, and services to align employees with company goals. She prides herself in being a strategic, energetic, "hands-on" collaborative business partner, achieving results and influencing organizational success.
Darla graduated from the University of South Florida, where she received a B.A. in Business Administration, majoring in HR Management. She is a national member of the Society for Human Resource Management (SHRM) and holds a Professional in Human Resources Certification, (PHR) from the HR Certification Institute.